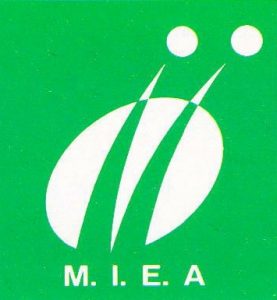 What is MIEA?
The Minokamo International Exchange Association (MIEA; est. 25 May 1991) is an not-for profit association for local residents who are passionate about cultural and linguistic exchange with people from different backgrounds, including travel, and foreign residents in Japan. MIEA engages in a wide variety of activities to facilitate opportunities for such exchange, in the education, industry, culture, and economic sectors, with the aim of strengthening ties across borders, promoting exchange and communication, growing the international awareness of local residents, and contributing to peace in the world.
What we do:
Japanese Language Classes: We provide classes for local residents to learn Japanese for their daily life, as well as English classes that are fantastic for enhancing overseas trips. (Click here for more information)
"Mirai" Learning Support Class for Foreign Children:
Exchange Program: We run an longstanding exchange program for school-aged children between Minokamo and its sister city, Dubbo (NSW, Australia), and manage the once-in-a-lifetime homestay experiences of incoming students in Minokamo.
Volunteer Activities: We engage with local volunteers to help foreign residents learn Japanese. We also maintain a registry of potential homestay families, translators and interpreters, and volunteer language teachers. Finally, we run a hand-me-down program to recycle unneeded school uniform and school related-items to local foreign residents that are in need.
Culinary Exchange: We run events where people from other countries share their cuisine with residents, including cooking and tasting events.
Engagement with Foreign Resident Community: We are active in promoting the proactive involvement of foreign residents in local community events and activities, and provide a place for foreign residents to consult about problems they may have.
If you wish to sign up to become a member, you can use the form on this website – but if you cannot do this in Japanese, you can enquire over the phone or by email:
Contact Info:
office@miea-jp.com / 0574-28-3822
Gifu Prefecture, Minokamo City, Ota-cho 1752-1 Noritake Building, First Floor